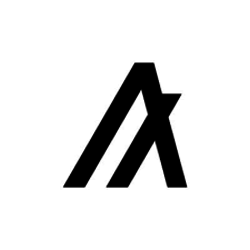 Algorand
(ALGO)
Market Cap
$3,478,402,967.00
24h High / 24h Low
$1.3500 / $1.2100
Circulating Supply:
2,872,519,418.90
Total Supply:
10,000,000,000.00
What is Algorand
(ALGO)
Algorand (ALGO) can be defined as an open source, permissionless, scalable and secure 'Pure' Proof of Stake (PPoS) blockchain platform. Algorand Foundation provides serious assistance to developers for the development of Algorand's network.
Biggest aim of this project is to create an ecosystem where everyone can join the network while providing security and performance with its unique PPoS consensus mechanism. Its consensus model creates full transparency, protection, and speed within a truly decentralized network. With blocks finalized in seconds, Algorand's transaction throughput is on par with large payment and financial networks. Algorand supposedly the first blockchain to provide immediate transaction finality with no forking and no uncertainty.
Ethereum founder Vitalik Buterin once said "Blockchain systems can have no more than two of the following three; decentralization, security and scalability". Algorand claims to have all those three. This project is created in 2017 by Silvio Micali who is a MIT professor and Turing award winner. The name of Algoramd comes from the abbreviation 'algorithmic randomness'.
Read more