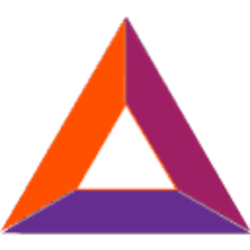 Basic Attention Token
(BAT)
Market Cap
$997,929,906.00
24h High / 24h Low
$0.7244 / $0.6417
Circulating Supply:
1,489,288,105.62
Total Supply:
1,500,000,000.00
What is Basic Attention Token
(BAT)
Basic Attention Token (BAT) is an open source, decentralized ad exchange platform that aims to improve the efficiency of digital advertising. Basic Attention Token defines itself as "a token of exchange in a secure, anonymous, opt-in advertising system based in the browser and the mobile app web view. BAT is focused on the Brave Browser. Users of Brave are rewarded with BAT for participating the project.
BAT was initially designed to be used within the Brave Network, however, it is possible to transfer BAT tokens out of the Brave network and those tokens can be used in other settings. BAT's aim is to provide a better ad experience for users, publishers and advertisers. BAT provides users a strong privacy and security when viewing advertisements, improved relevance and performance, and a share of tokens. What BAT provides to publishers is improved revenue, better reporting and less fraud. BAT also provides advertisers a less expensive customer attention, less fraud and better attribution.
Read more