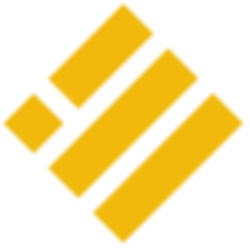 Binance USD
(BUSD)
Market Cap
$7,069,093,343.00
24h High / 24h Low
$1.0100 / $0.9881
Circulating Supply:
7,078,444,367.91
Total Supply:
7,078,444,367.91
What is Binance USD
(BUSD)
Binance USD (BUSD) is a crypto currency backed by United States dollar (USD). This 1:1 USD backed stable coin issued by one of the biggest crypto exchange Binance in a partnership with Paxos Standard. Binance USD, like Paxos, is approved and regulated by the New York State Department of Financial Services (NYDFS).
Launched on September 2019, BUSD is a digital fiat currency that is supported on both Ethereum's ERC 20 and Binance Coin's BEP 2. Thanks to Binance USD, dollar transfers could be executed anywhere in minutes, with low cost and on the blockchain. BUSD defines itself a highly regulated 1:1 USD backed crypto stable coin.
Per its website, 'These are digitized US Dollars and are always purchased and redeemed at 1 BUSD for 1 US dollar'. On crypto exchange Binance, BUSD is purchasable 1:1 with USD with 0 fee. Anyone can also convert USDT, USDC, TUSD and PAX to BUSD, with no fee.
Read more