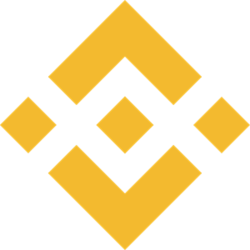 Binance Coin
(BNB)
Market Cap
$55,844,638,376.00
24h High / 24h Low
$379.12 / $359.41
Circulating Supply:
154,533,651.90
Total Supply:
170,533,651.90
What is Binance Coin
(BNB)
Binance Coin (BNB) is a crypto currency that is issued by Binance Exchange. BNB was launched with an Initial coin offering (ICO) back in July 2017 with the foundation of the exchange. Initially, BNB was an ERC 20 token that runs on Ethereum Network. However, with its Binance Chain mainnet launch on April 2019, ERC 20 BNB coins were swapped to BEP2 BNB on 1:1 ratio.
BNB coins either can be used as a payment method in many merchants or can be used as a utility token to pay fees or gain some advantages on Binance Exchange.
BNB can be used on Binance's token launch platform Binance Launchpad in order to participate token sales. Moreover BNB is also powers Binance's decentralized exchange (Binance DEX). Binance Coin has a limited supply (200 million) and number of the Binance Coins, which users pay to Binance as fees, are burning by Binance in order to decrease the supply. Thus, the total supply is actually much lower than it was determined.
Read more