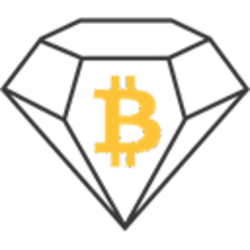 Bitcoin Diamond
(BCD)
Market Cap
$520,734,437.00
24h High / 24h Low
$2.9200 / $2.7700
Circulating Supply:
188,156,897.95
Total Supply:
210,000,000.00
What is Bitcoin Diamond
(BCD)
"After nine years of rapid development, Bitcoin can no longer meet the demands of its rising numbers of clients. Bitcoin has high transaction fees, slow transaction confirmations, and high thresholds for new miners". This is how Bitcoin Diamond (BCD) addresses the problems that Bitcoin suffers from.
According to its white paper, by combining Segregated Witness with an 8 MB block size, BCD is capable of performing over 100 transactions per second or 4.8 million transactions a day, which means over 10 times the current speed of BTC.
As a fork of Bitcoin at predetermined block height 495866, BCD prevents the centralization of mining power by using its X13 Proof of Work. This mining algorithm is ASIC resistant and GPU friendly just like Bitcoin Gold's (also a fork of the original Bitcoin) algorithm. Bitcoin Diamond development team is also working on the implementation of the Lightning Network as its white paper states.
Read more