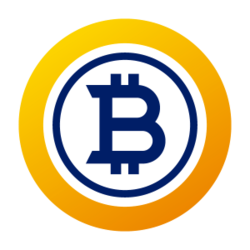 Bitcoin Gold
(BTG)
Market Cap
$1,022,443,008.00
24h High / 24h Low
$61.060 / $58.100
Circulating Supply:
17,513,924.00
Total Supply:
21,000,000.00
What is Bitcoin Gold
(BTG)
Bitcoin Gold (BTG), a fork of the original Bitcoin (BTC) that occurred on October 2017, defines itself as a crypto currency with Bitcoin fundamentals, mined on common GPUs instead of specialty ASICs. Bitcoin Gold changed Bitcoin's algorithm from SHA256 to Equihash in order to democratize the network.
According to its website, 'ASICs tend to monopolize mining to a few big players, but GPU mining means anyone can mine again – restoring decentralization and independence. GPU mining rewards go to individuals worldwide, instead of mostly to ASIC warehouse owners, recreating network effects that Bitcoin used to have'.
Bitcoin Gold's main aim is to 'making Bitcoin decentralized again' by changing its way of mining. All of the characters of this cryptocurrency are the same as Bitcoin except mining algorithm. Bitcoin Gold's maximum supply and all of other features except the mining algorithm are exactly the same as Bitcoin.
Read more