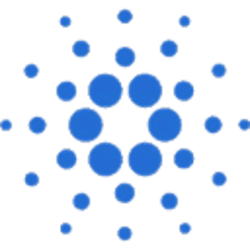 Cardano
(ADA)
Market Cap
$39,535,260,353.00
24h High / 24h Low
$1.2800 / $1.1800
Circulating Supply:
32,043,930,503.16
Total Supply:
45,000,000,000.00
What is Cardano
(ADA)
Cardano (ADA) is the first decentralized blockchain platform which has a peer-reviewed blockchain. The protocols that are supposed to be released are reviewed by scientists from various universities such as The University of Edinburgh and Tokto Institute of Technology. Bitcoin can be considered as the first generation cryptocurrency whereas Ethereum can be considered as a second generation with its smart contract features.
Cardano can be considered as 'a third generation cryptocurrency and smart contract platform' since it claims to improve scaling problem that all the blockchains are faced with. Cardano's Proof of Stake blockchain protocol, 'Ouroboros', "enables the Cardano network's decentralization, and allows it to sustainably scale to global requirements without, crucially, compromising security".
Cardano's Ouroboros, refers itself as the first provably secure proof of stake algorithm. ADA is the native token of Cardano Network. The token took its name from Ada Lovelace, a mathematician who is recognized as the first computer programmer.
Read more