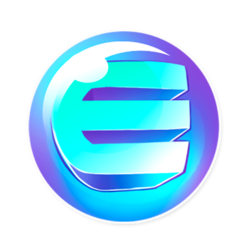 Enjin Coin
(ENJ)
Market Cap
$2,444,381,816.00
24h High / 24h Low
$2.7700 / $2.4300
Circulating Supply:
934,313,756.72
Total Supply:
1,000,000,000.00
What is Enjin Coin
(ENJ)
Enjin Coin (ENJ) defines itself as an Ethereum based crypto currency used to directly back the value of next generation blockchain assets. According to its website, Enjin coin is infused into digital assets through a process called minting that can be reversed. Every asset can be melted back into coin.
Since Enjin coin has a real life value, all assets created with it have a real life value, too. These assets' existence on the blockchain gives them power in various ways. For instance, entire gaming inventory can be stored at a phone featuring a sword users can use in multiple games which allows them to easily sell to anyone at any time.
Enjin's aim is to be a huge part of interconnected digital reality. Since ENJ Coin is a limited, valuable resource, backing assets with it is supposedly the only way to regulate asset creation. ENJ coin that fuels the Enjin ecosystem is an Ethereum based ERC 20 token.
Read more