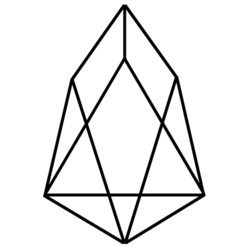 EOS
(EOS)
Market Cap
$4,951,997,552.00
24h High / 24h Low
$5.3900 / $5.1500
What is EOS
(EOS)
EOS.IO defines itself as the strongest infrastructure for decentralized applications (DApps). People can develop and deploy Dapps on its blockchain based decentralized system. EOS coin (EOS) is the native token of the EOS.IO Network.
EOS.IO's aim is to build a decentralized blockchain platform in which transactions settle super quick and free of charge. EOS is being compared to Ethereum in some regards. Even if both of these decentralized infrastructures are indeed capable of hosting dApps with no problem, EOS.IO's network is much faster and much cheaper in contrast to Ethereum's network.
Whilst Ethereum can process up to 15 transactions per second, EOS can achieve thousands of transaction per second. The reason behind EOS could achieve much faster transactions is that EOS.IO's ability to solve scaling problems. By dApps ecosystem's increasing in every day on a particular blockchain network, it often causes limitations of availability of resources on the network. EOS.IO is trying to annihilate those problems on its ecosystem.
Read more