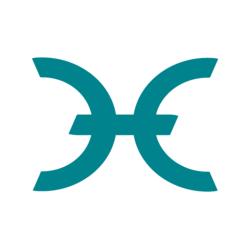 Holo
(HOT)
Market Cap
$2,822,565,871.00
24h High / 24h Low
$0.0170 / $0.0157
Circulating Supply:
177,619,433,541.14
Total Supply:
177,619,433,541.14
What is Holo
(HOT)
Holochain is a scalable, agent-centric distributed computing platform that it is so efficient that anyone can run over 50 full nodes on a cell phone or a 35 dollars Raspberry Pi computer as its white paper states. According to Holochain, rather than thinking it like blockchain, it may be better to think of it like git repositories for each agent which can be published, shared, synchronized or merged via a BitTorrent like Distributed Hash Table (DHT).
On Holochain, 'the provenance of all shared data is strictly enforced and the structure content, and its compliance with shared application rules are validated by randomized peers'. Holofuel empowers the Holochain like Eth gas. However, Holofuel is designed to perform 'billions' of daily micro transactions for hosting services.
Holo is acting as a bridge between Holochain apps and users by creating an ecosystem that enables distributed hosting services provided by peers; and HoloFuel is Holo's native, asset backed, mutual credit currency. The ERC 20 token HoloToken (HOT) is a placeholder and an IOU for this HoloFuel.
Read more