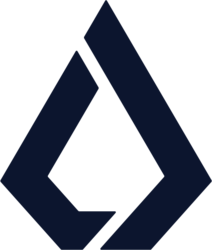 Lisk
(LSK)
Market Cap
$437,790,364.00
24h High / 24h Low
$3.1300 / $2.9700
What is Lisk
(LSK)
Lisk is a blockchain application platform founded by Max Kordek and Oliver Beddows in early 2016. Based on its own blockchain network and utility token, LSK, it is enabling developers to build blockchain applications and create an ecosystem of blockchain applications for mainstream users to benefit from.
On its website, Lisk draws attention to the need of blockchain' mass adoption. If there is no mass adoption, blockchain cannot achieve its full potential. Lisk's aim is to solve this problem by becoming a safe and secure gateway to the blockchain technology for developers and enthusiasts alike.
According to Lisk, blockchain technology has to be accessible for everyone. The platform empowers developers with a software development kit for blockchain applications and supposedly works on an interoperability solution to let everyone seamlessly use them on Lisk. The platform uses Delegated Proof of Stake (DPoS) consensus algorithm in which active delegates receive forging rewards for securing the network. The top 101 delegate accounts receive a fixed block reward and variable rewards for occurring transactions.
Read more