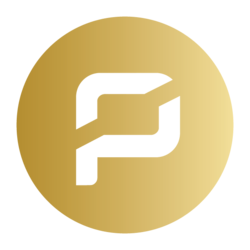 Pirate Chain
(ARRR)
Market Cap
$777,117,837.00
24h High / 24h Low
$4.4000 / $4.1400
Circulating Supply:
182,806,894.94
Total Supply:
200,000,000.00
What is Pirate Chain
(ARRR)
Pirate Chain (ARRR) is a privacy-focused cryptocurrency that uses delayed Proof of Work (dPoW) as its blockchain consensus. The goal of Pirate Chain is to become a fully private cryptocurrency, with technologies such as ZK-Snarks to shield peer-to-peer transactions on the blockchain. Pirate Chain also support other privacy-focused algorithms like Sapling, TOR routing, and more, while also supporting Point of Sale functionality. This means users can use Pirate Chain without giving away their identities on any merchant that supports it.
In order to further increase the security of the network, Pirate Chain also attacks a backup of the chain to Bitcoin Blockchain. This results in a secure layer of protection where attackers would need to attack Bitcoin before they can successfully attack the Pirate Chain. The developer also launched PirateOS, an operating system that focuses on privacy, support VPN, TOR & Pirate Chain by default. Mining is also supported and users can use GPU and ASIC to mine Pirate Chain.
Read more