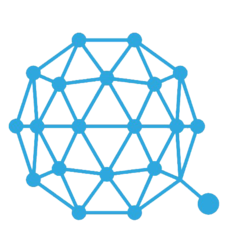 Qtum
(QTUM)
Market Cap
$1,704,389,858.00
24h High / 24h Low
$18.370 / $16.520
Circulating Supply:
103,336,240.00
Total Supply:
107,822,406.00
What is Qtum
(QTUM)
Qtum defines itself as an open source, public blockchain platform, leveraging the security of UTXO while enabling multiple virtual machines including EVM and the revolutionary x86 VM. UTXO is Bitcoin's transaction model. QTUM adds smart contract execution functionality to that model.
According to its website, Qtum is Proof of Stake (PoS) based and boasts a Decentralized Governance Protocol (DGP) allowing specific blockchain settings to be modified by making use of smart contracts. For instance, the block size of Qtum can be increase without the need of a hardfork. The platform's smart contracts can be considered as business friendly.
Per Qtum, its platform provides a standardized, stable and safe development environment for smart contracts, enabling business friendly smart contract coding, deploying and executing. Qtum is also a decentralized application (Dapp) platform like Ethereum. It is compatible with existing blockchain infrastructure, and it is modularized so new technology can always be added to the platform with no problem.
Read more