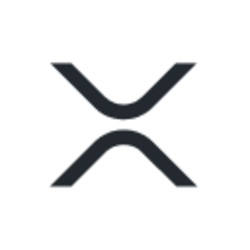 XRP
(XRP)
Market Cap
$19,876,613,270.00
24h High / 24h Low
$0.4558 / $0.4246
Circulating Supply:
45,729,979,835.00
Total Supply:
100,000,000,000.00
What is XRP
(XRP)
XRP is an open source, decentralized crypto currency built for payments by Ripple, a technology company that provides solutions to send money globally using the power of the blockchain technology. The company does not control or own The XRP Ledger, the technology behind XRP.
The aim of XRP is to settle transactions cheap and fast while using a decentralized network. The company compares XRP with Bitcoin (BTC). While Bitcoin can settle a transaction in minutes with high transaction costs, The XRP Ledger can settle transactions in 3 to 5 seconds with only a little cost.
Instead of the mining, XRP's network uses a unique distributed consensus mechanism through a network of servers to validate transactions. With this network structure, XRP avoids high energy usage that BTC is always accused of. XRP has a limited supply like its competitor Bitcoin (100 billion). All of those coins are pre-mined. The coins that are not on circulation can be released a maximum of 1 billion XRP each month by The Ripple.
Read more