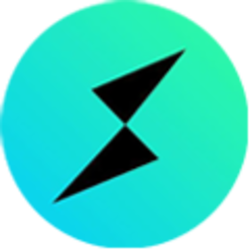 THORChain
(RUNE)
Market Cap
$1,202,679,186.00
24h High / 24h Low
$5.4000 / $4.5100
Circulating Supply:
234,775,761.10
Total Supply:
500,000,000.00
What is THORChain
(RUNE)
THORChain (RUNE) defines itself as a decentralized cross chain liquidity network that facilitates liquidity pools without any pegged or wrapped crypto currencies.
The project states that, on its network, users can swap between assets across various blockchain networks easily. Moreover users can stake assets in liquidity pools to earn liquidity incentives from trading fees and rewards in the platform's RUNE token. RUNE is the native token of the THORChain platform, and it is required to be bonded in order to operate a node and earn rewards in the ecosystem.
The THORChain platform is adjusting trading fees based on the transaction size by utilizing the liquidity pool called as CLP (Continuous Liquidity Pool). Swaps on THORChain are non custodial and occurred directly from users' supported wallet between any connected asset. The platform states that the transactions are highly scalable thanks to its Tendermint based infrastructure which can handle over 100 nodes.
Read more