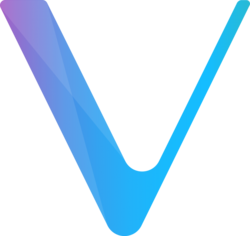 VeChain
(VET)
Market Cap
$16,012,683,661.00
24h High / 24h Low
$0.2457 / $0.2027
Circulating Supply:
64,968,961,033.00
Total Supply:
86,712,634,466.00
What is VeChain
(VET)
VeChain is a blockchain based platform that aims to record every stages of the supply chain. VeChain's ecosystem combines physical tracking with blockchain records to keep tabs on real world products from production to delivery, helping to prevent fraud and increase transparency.
VeChain ecosystem is empowered by two different tokens. One of those tokens is VeChain Token (VET), and the other one is VeChain Thor Energy (VTHO). The first one is used for carrying value from smart contracts on its blockchain, while the second one is used for underlying energy or gas used to power those transactions.
VeChain was founded in 2015 by Sunny Lu, the former CIO of Louis Vuitton China. He is combining his expertise in luxury goods with blockchain in order to create an Internet of Things (IoT) application for supply chain management. VeChain has some important partnerships with giant companies such as PricewaterhouseCoopers (PwC) and BMW.
Ad
Get 45% commissions back on your trades (Maximum possible discount with 25% BNB + 20% referral)
Get it now
Read more