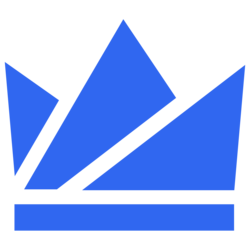 WazirX
(WRX)
Market Cap
$1,311,557,824.00
24h High / 24h Low
$3.1900 / $2.8100
Circulating Supply:
435,082,342.00
Total Supply:
1,000,000,000.00
What is WazirX
(WRX)
WazirX Token (WRX) is the Binance Chain based BEP 2 token of the WazirX crypto exchange. The token has very similar use cases with Binance's Binance Coin (BNB) and Huobi's Huobi Token (HT).
The WRX token's main reason of existence is incentivizing the exchange users and token holders. The WRX token holders can use the tokens for trading to get fee discounts. Moreover the tokens can be unlocked to earn more with the process called as WRX Trade Mining. The company states that users could earn upto 10.000 WRX tokens daily.
The public token sale of WazirX was occurred on the Binance's Initial Exchange Offering (IEO) platform, Binance Launchpad. WazirX has raised 3 million US dollars via its private, and public sales. The exchange defines itself as the India's most trusted crypto currency exchange platform with advanced trading features and interface. The exchange allows its users to trade more than 80 crypto currencies.
Read more