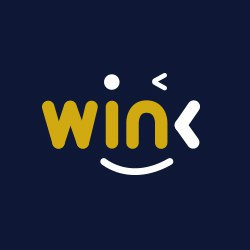 WINk
(WIN)
Market Cap
$935,344,080.00
24h High / 24h Low
$0.0013 / $0.0012
Circulating Supply:
766,299,999,999.00
Total Supply:
999,000,000,000.00
What is WINk
(WIN)
WINk (WIN), previously known as TRONbet, is a gaming focused decentralized application (DApp) platform in which users can play, socialize and stake across various blockchain systems. The company's primary ecosystem is Tron blockchain, and it is supported by Tron and its founder Justin Sun. WINk dedicates itself to build an ecosystem for a high quality gaming experience.
On the platform, users can play fair casino games which are secured by blockchain. Back end of the games are deployed in viewable smart contracts, and can be audited by users and developers. WINk claims that its platform offers a full transparency on online casinos. Furthermore, users are also able to build DApps which will drive adoption.
The platform's native token, WIN, is a Tron based TRC 20 crypto currency. That token is used to incentivize the platform users', and developers' participation to the network. The token sale of the WIN was launched on the Binance Launchpad in 2019.
Read more