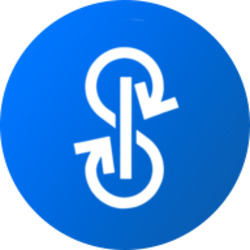 yearn.finance
(YFI)
Market Cap
$1,705,621,090.00
24h High / 24h Low
$50,940.00 / $47,014.00
Circulating Supply:
36,096.41
What is yearn.finance
(YFI)
yearn.finance (YFI) is a decentralized financial (DeFi) ecosystem in which aggregators utilize lending services such as Compound, dYdX, Aave to optimize the token lending. On yearn.finance's profit optimizing service, users' funds are being moved between those lending services autonomously for the highest return. The platform is also planning to release yVault, a product that has additional yield strategies for other projects like mStable, Synthetix etc.
On yearn.finance's DeFi platform, YFI token is the native utility token. Those tokens are used for the platform governance and can be earned by contributing liquidity to the platform's aggregated liquidity pool. There was no pre-mine, no pre-sale or allocation for the team of YFI tokens. The YFI supporters are claiming that yearn.finance's token can be considered as one of the most decentralized token. Users can navigate to yearn.finance and deposit some USD pegged tokens such as DAI, USDC or sUSD to start earning interest.
Read more