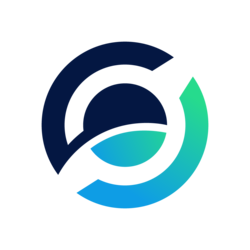 Horizen
(ZEN)
Market Cap
$920,425,274.00
24h High / 24h Low
$87.110 / $81.750
Circulating Supply:
11,195,862.50
Total Supply:
21,000,000.00
What is Horizen
(ZEN)
Horizen defines itself as a distributed blockchain platform enabling truly decentralized applications. Per its white paper, the system is composed of the main Horizen blockchain and its well established tradable ZEN token, a core protocol that behaves as a simple 'truth engine', and decoupled sidechains that are fully generalizable in consensus and any other design characteristics.
Horizen supposedly builds a fair and inclusive ecosystem where everyone is empowered and rewarded for their contributions. The platform's governance model aims to create a sustainable ecosystem. Newly created tokens' 60% is for miners, %20 is for treasury, 10% is for secure node operators, and 10% is for super node operators.
The project's website states that Horizen is equipped with zkSNARK technology and a decentralized multi tiered node architecture in order to achieve privacy. 'Horizen is built from a community with a strong ethos of privacy being a natural right', its white paper states.
Read more