Is This The Real Reason Bitcoin Has Suddenly Soared Toward Its All-Time Highs?
After payments giant PayPal revealed it would begin to support bitcoin buying and spending services last month, blockchain investment firm...
Ethereum's Massive Rally Could Just Be Getting Started
As ethereum developers gear up for the launch of ethereum 2.0, now confirmed for December 1, traders and investors are...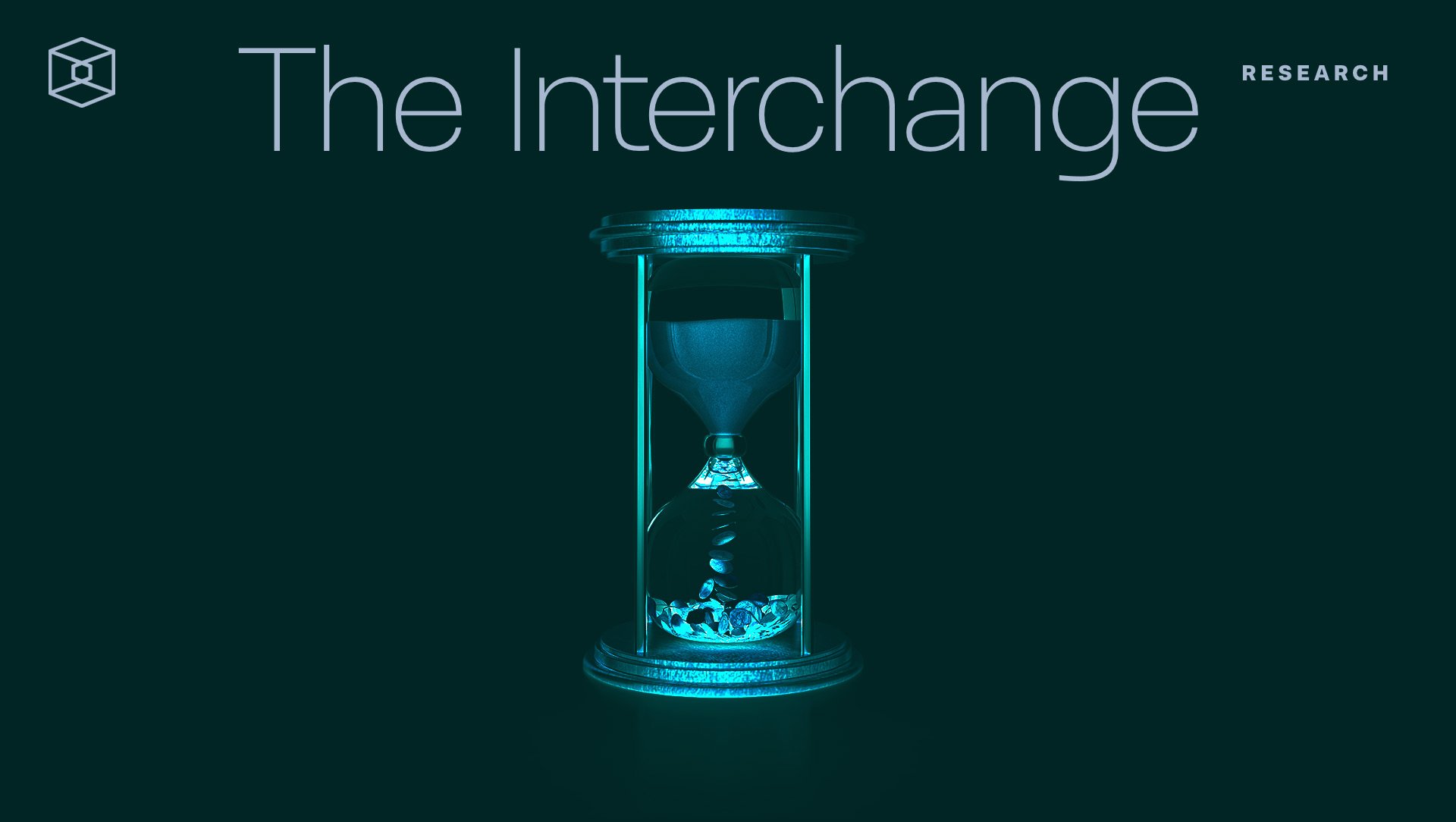 The Interchange: Gold, bitcoin and confirmation bias
Quick Take Record flows everywhere you look. But be careful about your priors. This research piece is available to members...
Gary Gensler Under Consideration for Deputy Treasury Secretary Role: Report
Former CFTC Chair Gary Gensler, who's leading Joe Biden's financial oversight team, may be tapped as Deputy Treasury Secretary.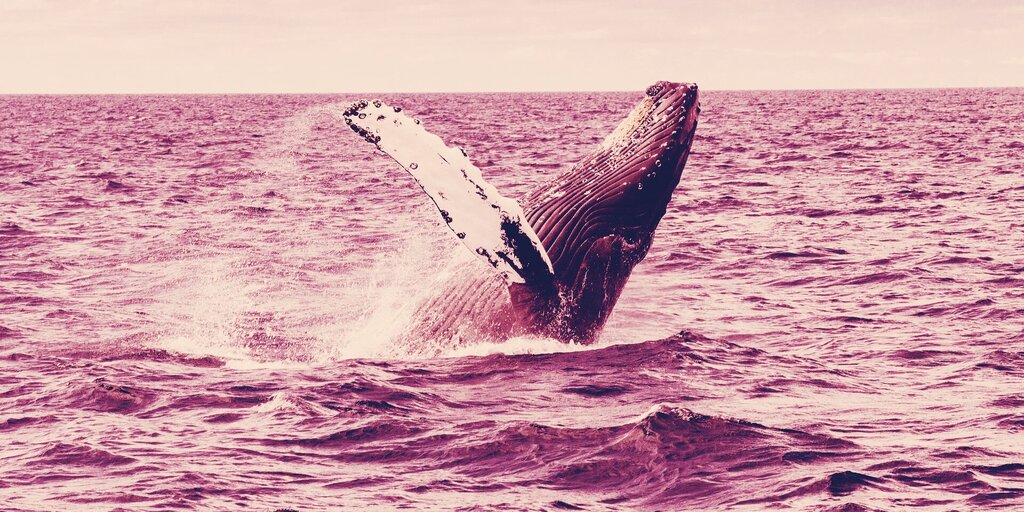 Number of Bitcoin Whales Hits All-time High
The number of Bitcoin "whales" today hit an all-time high, data from metrics site Glassnode shows. The number of #Bitcoin...
Grayscale's Bitcoin Cash and Litecoin products are trading at premiums of more than 1,000%
Grayscale's Bitcoin Cash and Litecoin offerings are trading at a more than 1000% premium compared to underlying asset value, according...
Market Wrap: Bitcoin Loses Momentum at $19.4K; Ethereum Fees Increasing
Bitcoin's price rise stalled out just before hitting $19,500 Wednesday. The Ethereum network's fees are in an upswing.
Lolli integrates 'free Bitcoin' functionality for eBay before Black Friday
Free Bitcoin is up for grabs for eBay shoppers thanks to a team up with Lolli.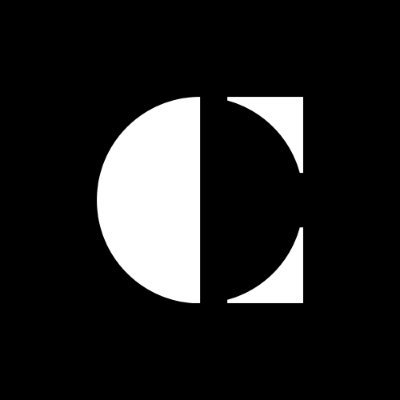 Canadian crypto exchange Coinsquare announces leadership changes
Canadian crypto trading platform Coinsquare is shaking up its board of directors, the exchange announced Wednesday.  According to an official...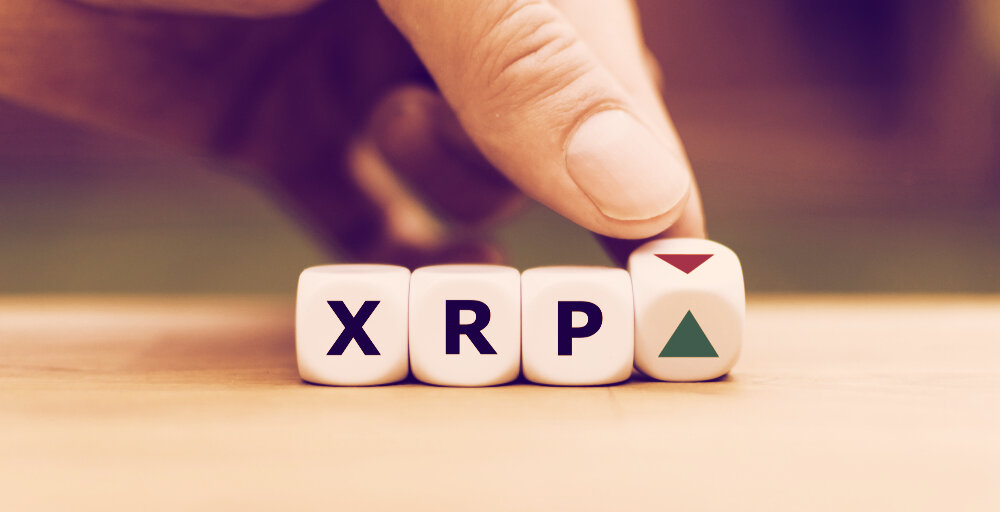 XRP Crashes by 20% Following Huge Market Rally
The price of XRP, the third-largest cryptocurrency by market cap, today fell by 18.64%, according to data from CoinMarketCap. After...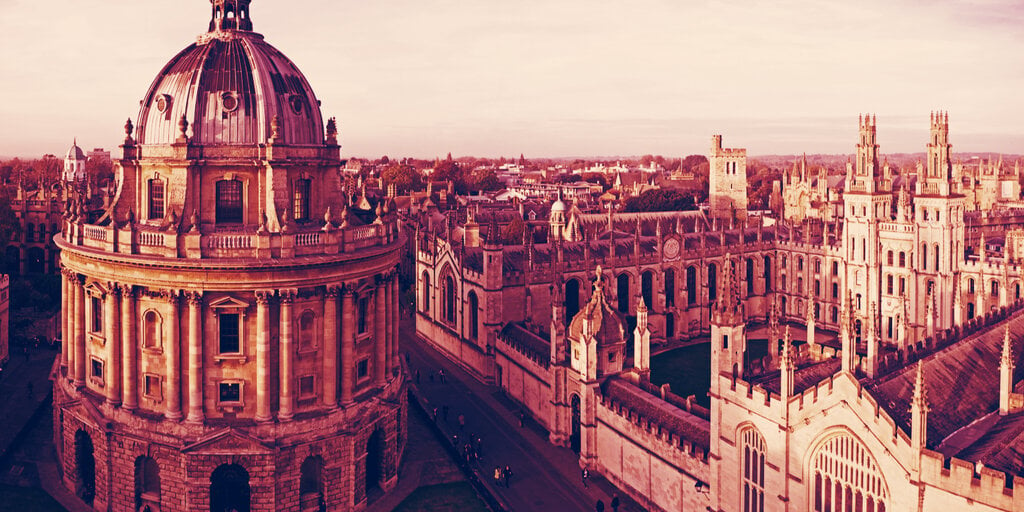 Oxford, Cambridge Students Compete to Make Money on Crypto Markets
What better way to convince the world's brightest young minds to spend a month working under your thumb than to...
Galaxy Digital CEO recommends investing up to 3% of one's net worth into Bitcoin
"Look at it in five years, and it's going to be a whole lot more," opined Novogratz.
Galaxy Digital Bitcoin Funds Raise $59M as Institutional Cash Flows In
Galaxy Digital's institutional bitcoin fund raised an average of $1.6 million from its 33 unnamed investors.
The Most Bullish Bitcoin Arguments for Your Thanksgiving Table
This year, come prepared to explain the asset that has everyone from famous financiers to political dissidents talking about a...
Blockchain Infrastructure Firm BSN Adds Polkadot, Oasis, Bityuan to Network
China's state-sanctioned blockchain infrastructure provider BSN is adding cross-chain protocol Polkadot, decentralized cloud data startup Oasis and China-based project Bityuan...
Despite New Incentives to Stay, Some of OKEx's Chinese Users Are Determined to Leave
Some OKEx's users in China are determined to leave the exchange despite new incentives designed to keep them.
Eth2's Phase 0 is set to roll out next week, but it's only the first step in a years-long process
Quick Take The initial phase of Eth2 — the next-generation of Ethereum — is rolling out next week. It represents...
Deloitte: Financial institutions to boost future blockchain spending
A representative from the company expects 2021 to be "a breakout year for blockchain."
Some Are Calling All-Time Highs for Bitcoin. Here's Why CoinDesk Hasn't Yet
In a fragmented global market, price quotes are all over the place. That's why CoinDesk created the Bitcoin Price Index...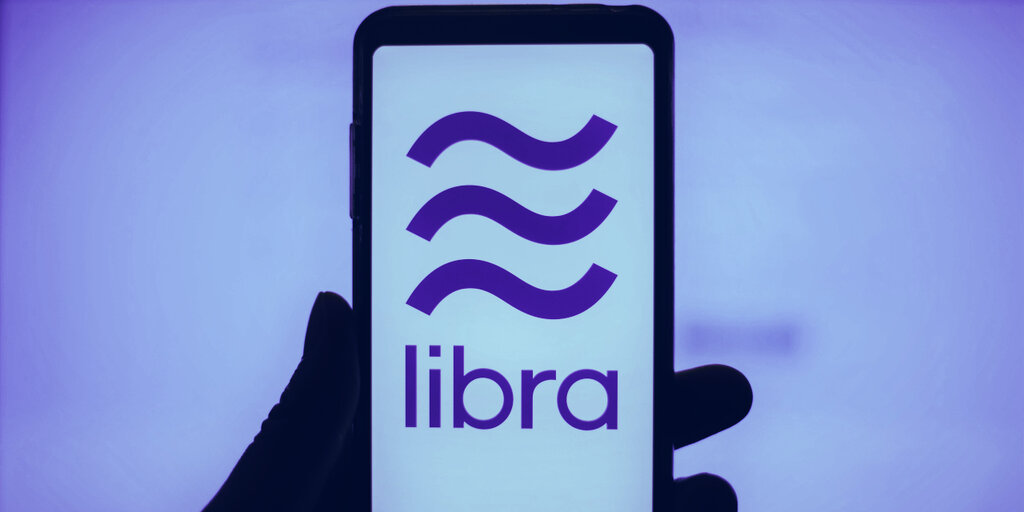 Libra Hires New General Counsel for Payments Subsidiary
The Libra Association announced today that Saumya Bhavsar, a lawyer with experience at Credit Suisse and UBS, will serve as...
Hey Daniel, thank you so much for your interest!
Hey Daniel, thank you so much for your interest! We've had a huge influx of applications for this position, so...
NFT Collectors Snatch Up "Rug Pull" Art for $65k
Hello Defiers! here's what's going on,12 non-fungible tokens were sold for $65k in an auction yesterday (for perspective, the average...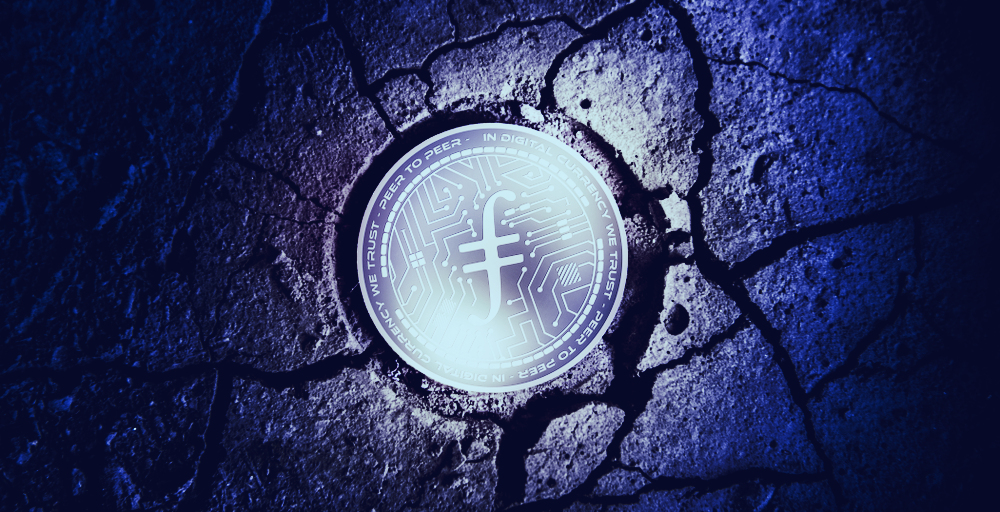 Wrapped Filecoin Comes to DeFi on Ethereum
Filecoin, which has become one of the largest decentralized storage projects on the market after launching in October, is getting...
The Bull Case for Ethereum Challengers
Level up your open finance game 5x a week. Subscribe to the Bankless program below.Join the Bankless NationDear Bankless Nation,Let's be clear:...
Price analysis 11/25: BTC, ETH, XRP, BCH, LINK, LTC, ADA, DOT, BNB, XLM
Bitcoin and most major altcoins could consolidate for a few days before starting the next big move.
Google search interest in Ethereum hits highest point since February 2018
The number of Google searches containing the term "ethereum" has reached its highest level since February 2018. The Block tracks...
Facebook's Libra hires former OCC prosecutor and central bank expert
The Libra Association has made a key hire in its pursuit of a new cryptocurrency and payments system.
How to Answer Your Family's Bitcoin Questions This Thanksgiving
With bitcoin in sight of its all-time high, your no-coiner family and friends are sure to be full of questions...
Binance's trading volume reaches $132 billion for November, a new all-time high
Crypto exchange Binance has eclipsed $132 billion in trade volume for the month of November, reaching an all-time high.  The...
Binance's trading volume reaches $132 billion for November, a new monthly high
Crypto exchange Binance has eclipsed $132 billion in trade volume for the month of November, reaching a new monthly high. ...
Celebrate Bitcoin Black Friday, Propel The Bitcoin Circular Economy
Bitcoin Black Friday was started by Jon Holmquist in 2012 as a way to co-opt a mainstream celebration of consumerism...
Long in China's Shadow, the US Is Becoming a Bitcoin Mining Power Again
Following a string of investments, miners are increasingly optimistic about prospects for the U.S. market in 2021.
DoJ makes fintech giant sell Credit Karma's tax wing to Square before $7.1B acquisition
Intuit, which also owns TurboTax, can't hold all the keys to consumer tax software, the DoJ says.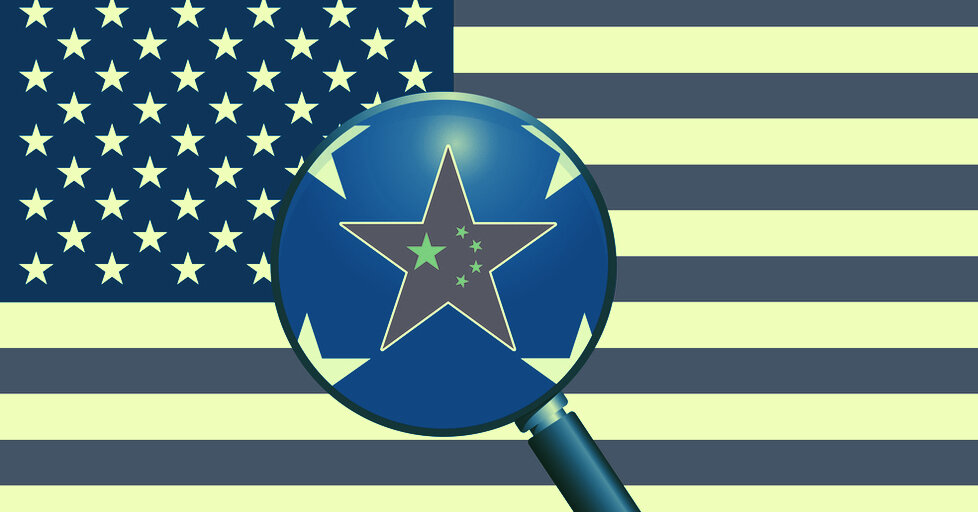 US Intelligence Community is Worried About China's Digital Currency
The Director of National Intelligence, John Ratcliffe, reportedly wrote to SEC chairman Jay Clayton, raising concerns about China's digital currency...
DAO Stands for Developer Dictatorship
Should the Yearn community have been consulted prior to the Pickle merger?As YFI Operations Lead banteg says in reference to YFI...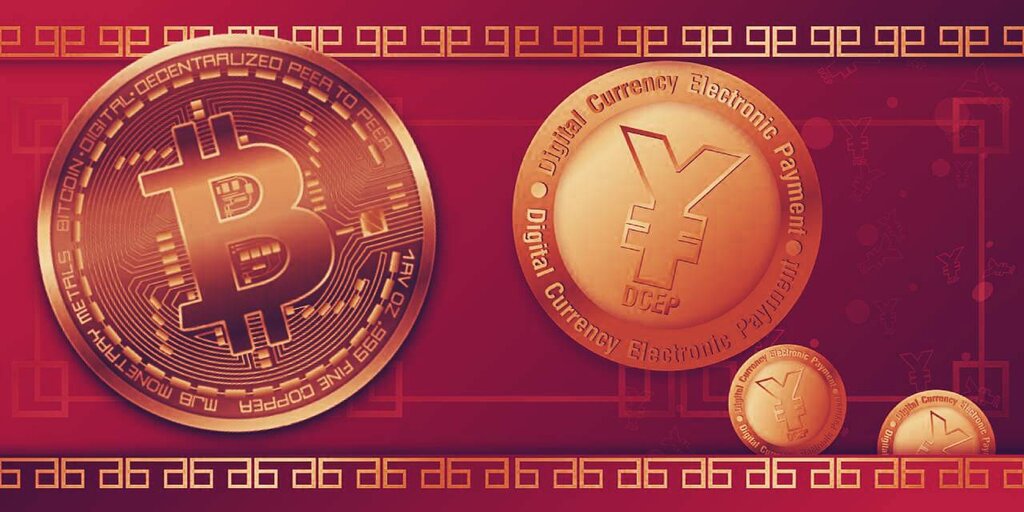 Can China's DCEP Challenge Bitcoin?
In the past year, China's government has pressed ahead with plans for its central bank digital currency (CBDC), the Digital...
Video: "The Fiat Standard" With Saifedean Ammous
Listen To This Episode: AppleSpotifyGoogleLibsynOvercast "The Bitcoin Standard" by Saifedean Ammous is a fan-favorite book among Bitcoiners that is constantly...
Blockchain Bites: Coinbase Cuts Margin Trading, Binance Sweeps US Clients, OKEx Offers Rebates
Coinbase has also changed the way it will alert clients to relevant tax information.
'Bypass' Attack in Coldcard Bitcoin Wallet Could Trick Users Into Sending Incorrect Funds
Bitcoin hardware wallet Coldcard is fixing a flaw that could trick users into sending bitcoin on mainnet when they meant...
It's Time To Join The Bitcoin Circular Economy
Makers of 3D-printed guns operate by the motto, "Free men don't ask permission." They don't ask the State for permission...
Asset manager VanEck launches bitcoin ETN on Germany's Deutsche Boerse Xetra
U.S.-based asset manager VanEck has gone live with a bitcoin exchange-traded note (ETN) on the Deutsche Boerse Xetra marketplace. VanEck...
First Mover: Why Bitcoin Isn't a Replacement for Gold Just Yet
Bitcoin's price is approaching a new all-time high, but bitcoin is not yet the replacement for gold many think.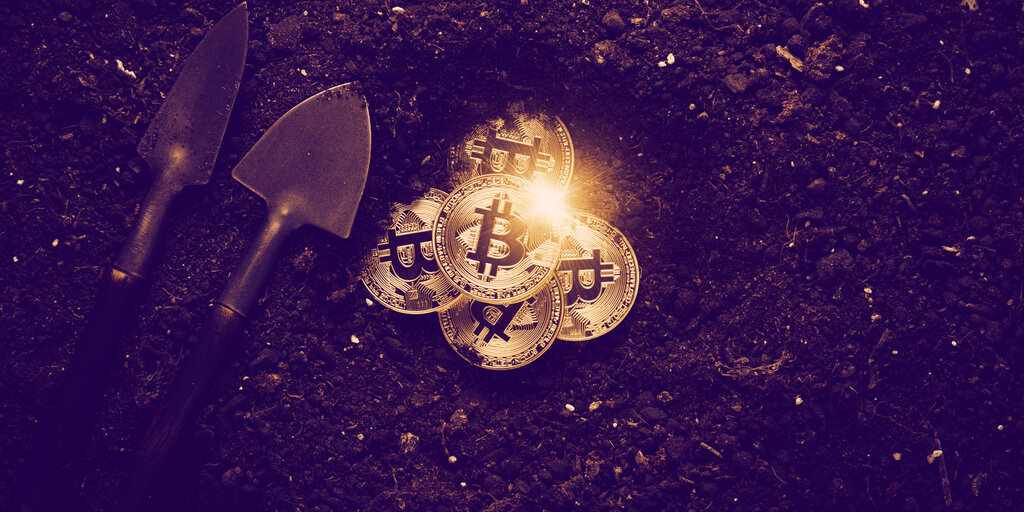 Bitcoin Miners Earn $353 Million in One Month
The combined revenue of Bitcoin (BTC) miners around the world—comprising both transaction fees and block rewards—amounted to $353 million in...
Selling Crypto with Ledger – A Complete Crypto Journey
As of today, you can sell your Bitcoin directly through Ledger Live! This addition empowers you with all the tools...
Mapping out the world's cryptocurrency exchanges by region
Quick Take The Block Research has analyzed 123 cryptocurrency exchanges (spot and derivatives) that either cater to specific regions of...
Libra Association Taps Saumya Bhavsar as General Counsel for Payments Subsidiary
Bhavsar joins the Libra Association after 25 years in public and private sector banking regulation roles.
Cosmos SDK v0.39.2 is out
New Stable Release Update for the Launchpad SeriesA new stable release update has been released for the Cosmos SDK 0.39...
Square Agrees to Buy Credit Karma's Tax Preparation Service for $50M
Cash App will make the DIY tax-prep software available for free to its 30 million monthly users.